Presents
CH. BRAEMIST HEAVENLY ROSE
Sire: Ch Braemist Play'n With Fire
Dam: Ch Braemist Shaded Rose
Whelped: 17/09/2018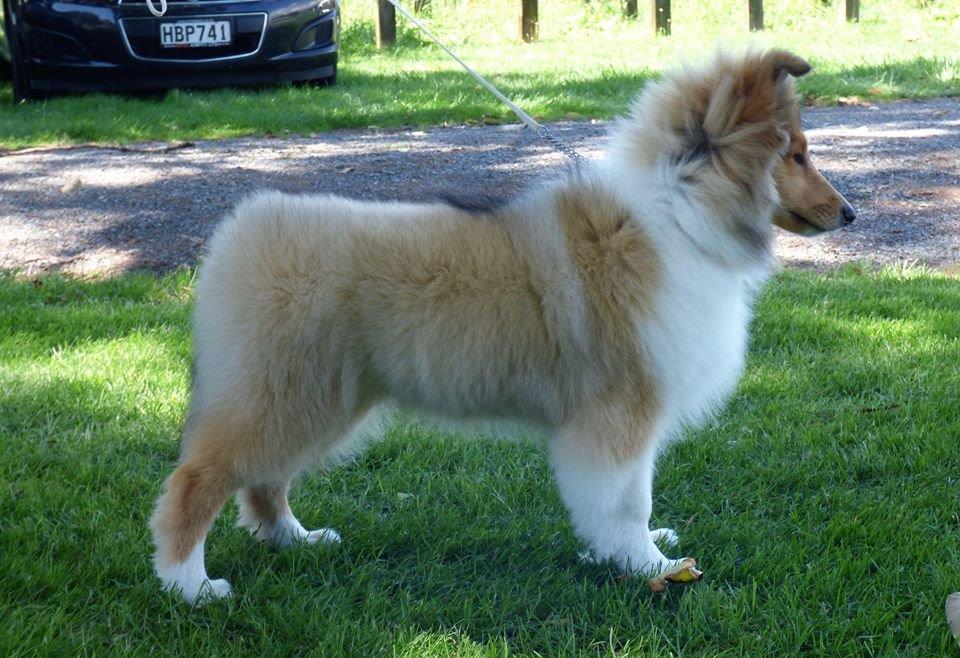 Tamara at 3 months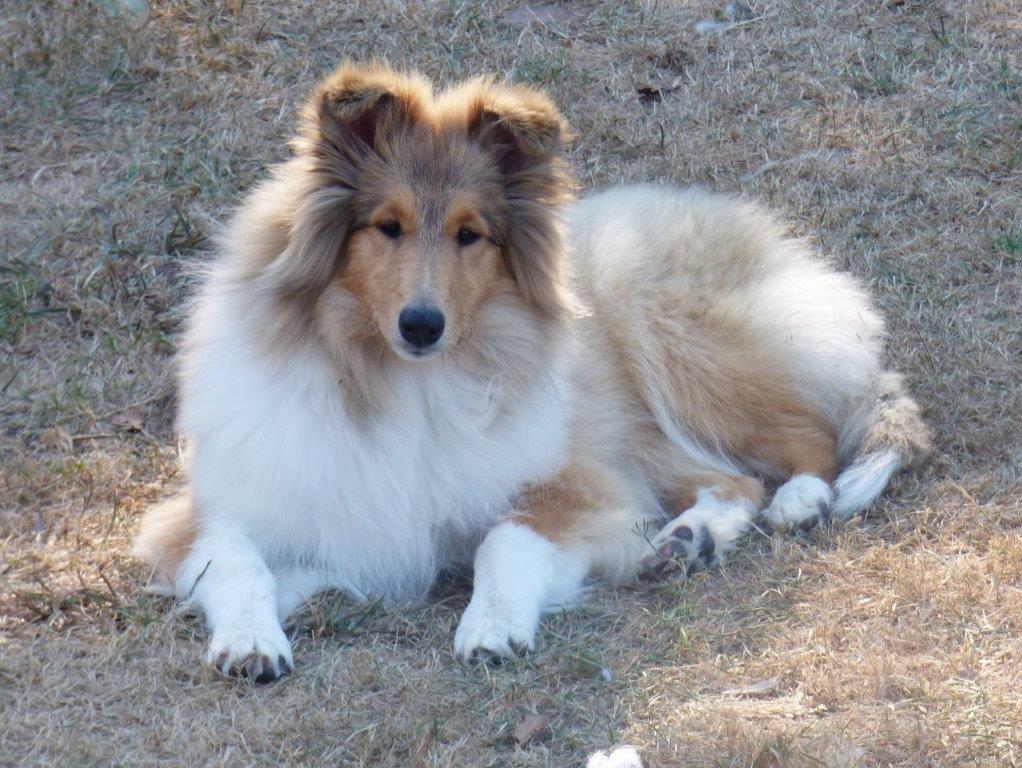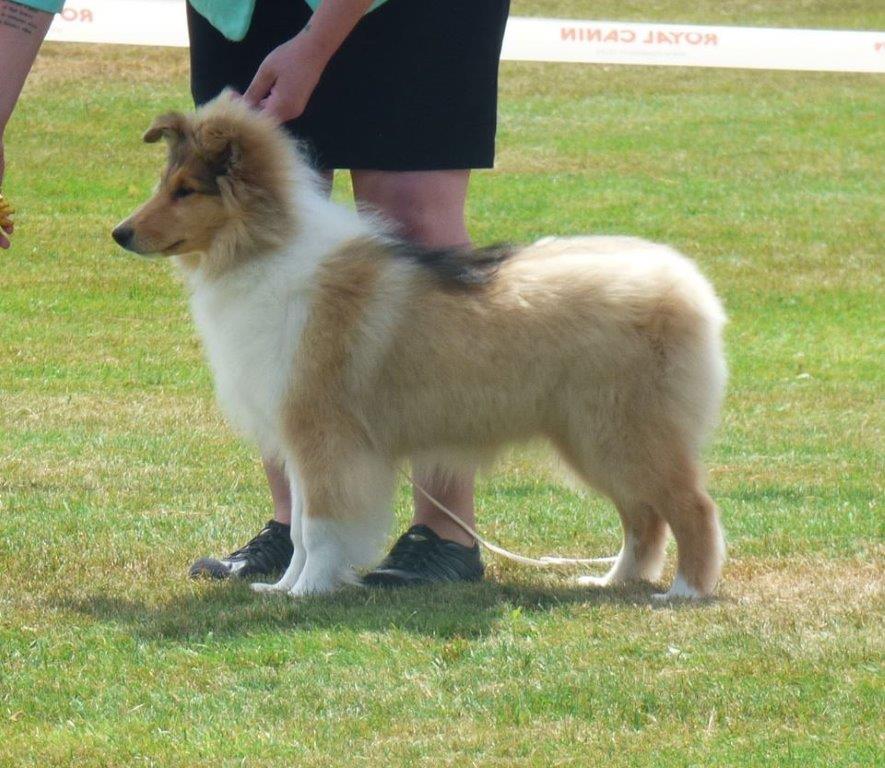 Tamara 4 mths old taken in the Baby Puppy In Show line-up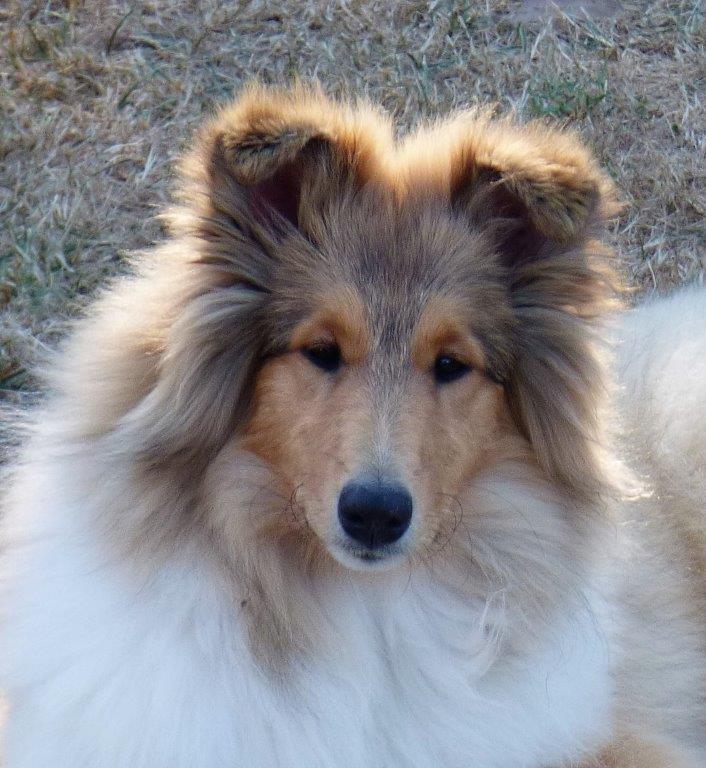 Head Study of Tamara at 5 months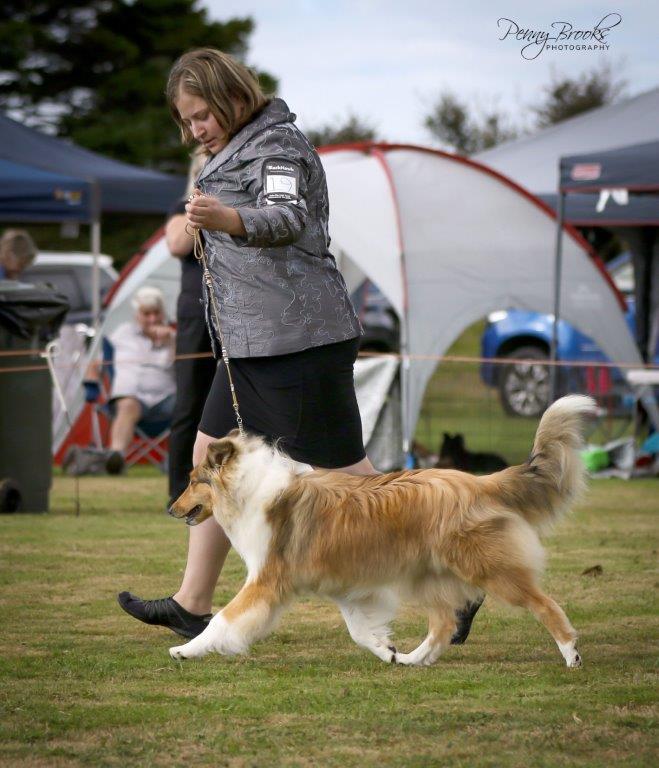 Tamara on the move at 6 mths of age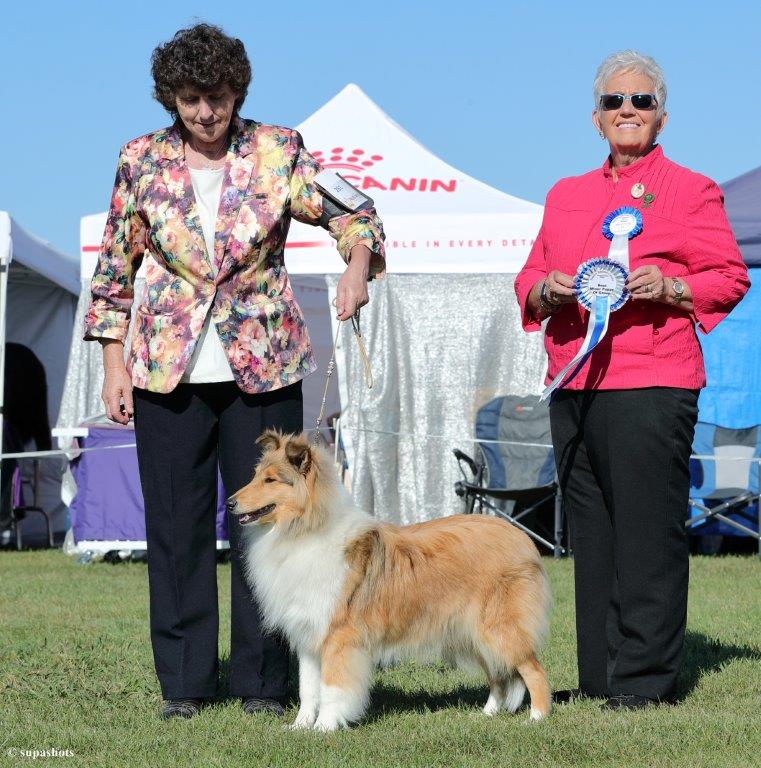 Tamara and I - Minor Puppy of Group at 6.5 mths of age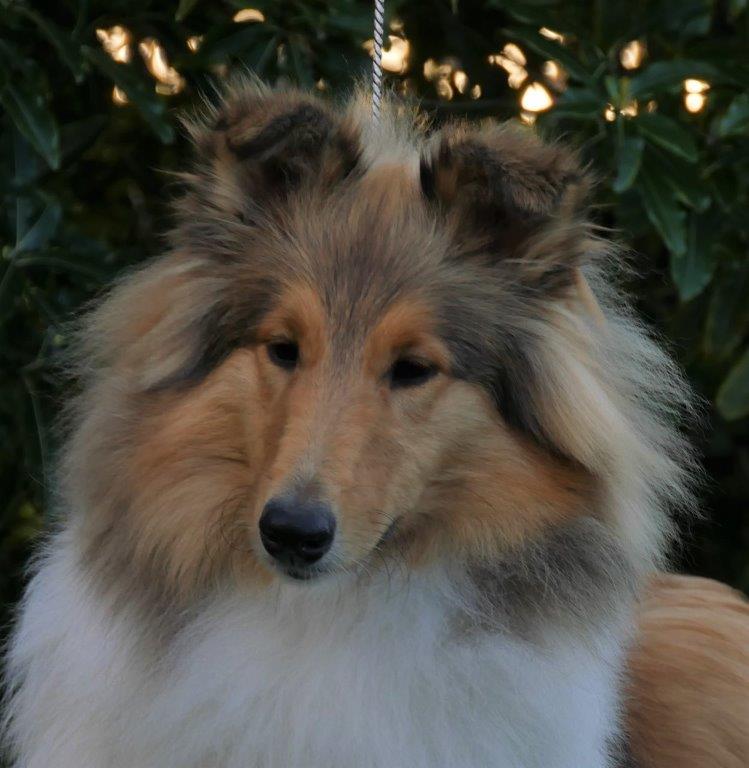 Tamara at 7.5 mths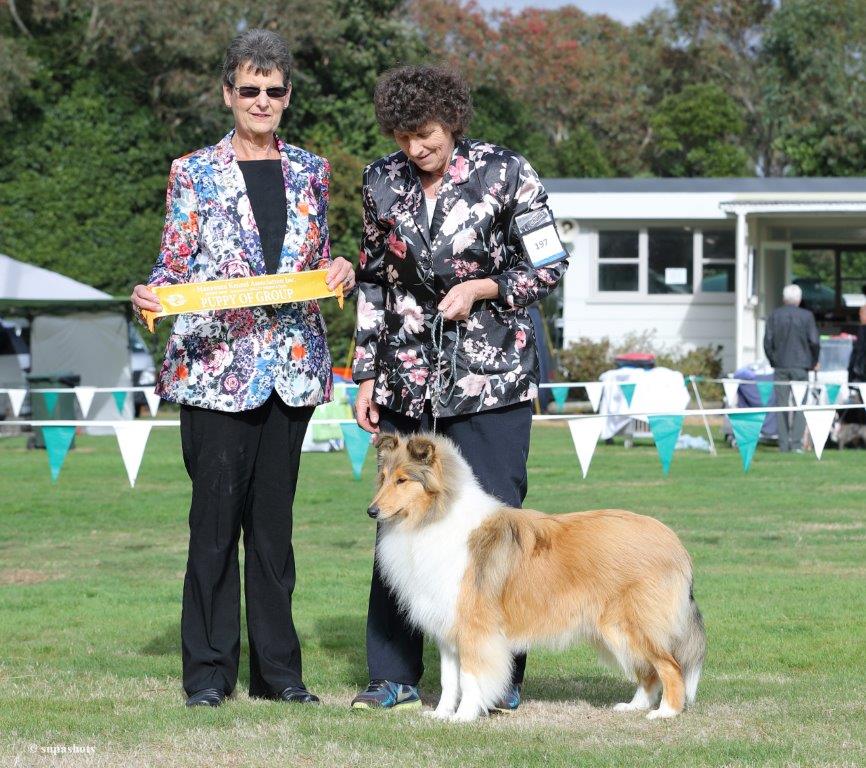 Tamara and I - Puppy of Group at 7.5 mths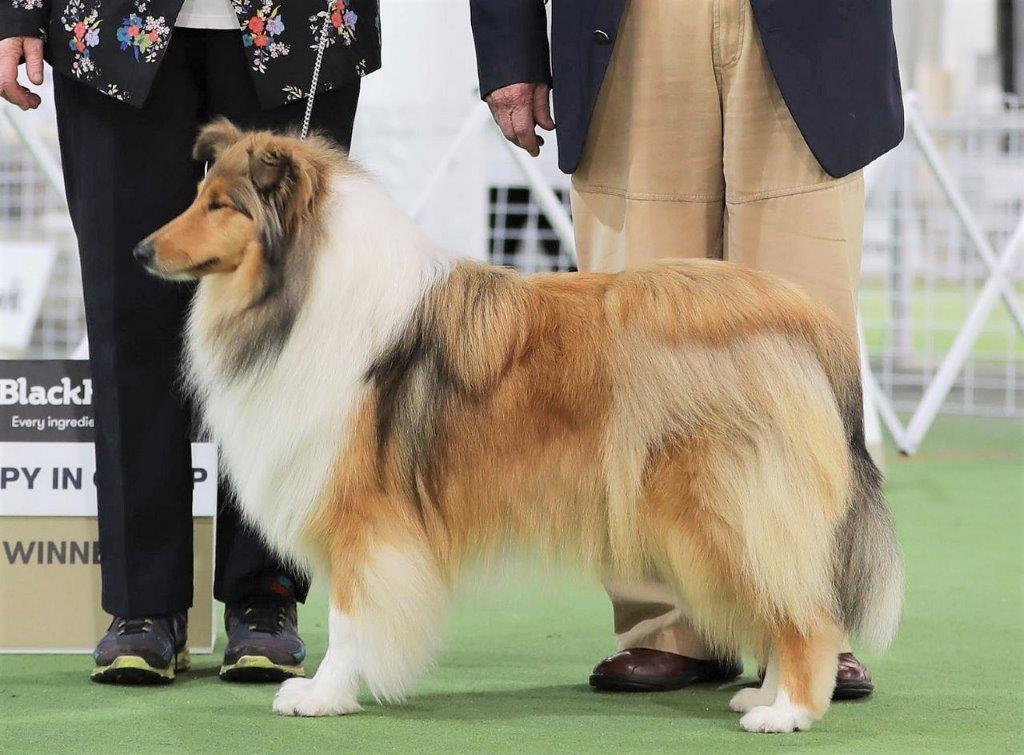 Tamara Puppy of Group at 11 mths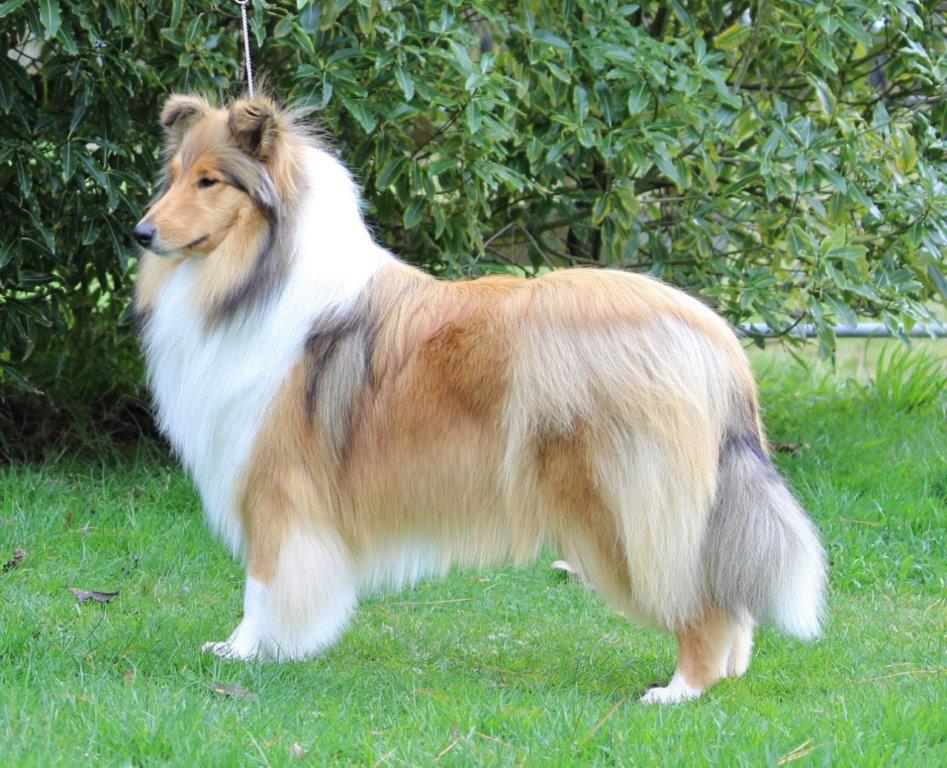 Tamara at 11.5 mths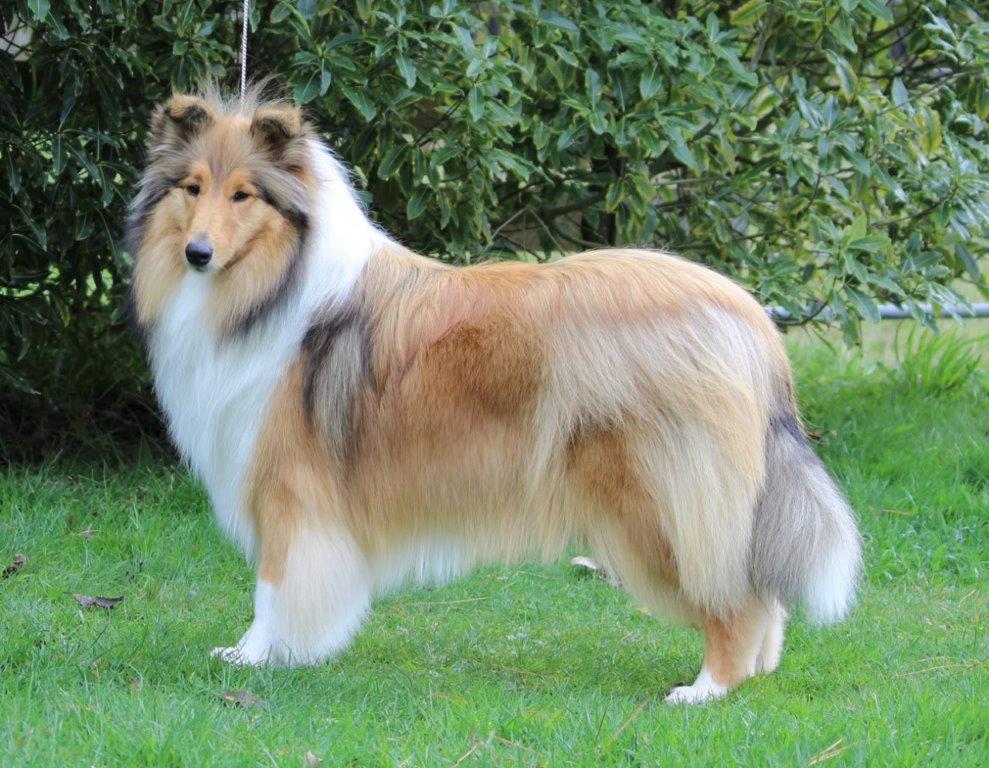 Tamara at 11.5 mths
Achievements:
This girl has been a real star from the start!
She was awarded Best Bitch x 2 and one Best of Breed out of the Baby Puppy class, against mature bitches! (Too young for the C.C.) She also had a Baby Puppy of Group win (All Breeds Ch. show)
Then from only three weekends in the Minor Puppy class this young lass has been awarded 5 C.C's, 1 Best of Breed, 4 Res of Breeds, 2 Minor Puppy in Shows (Specialist), 1 Minor Puppy of Group (All Breeds) and a Puppy of Group (All Breeds) . She also had 2 Puppy of Group wins at Open shows. All this by 7.5 months!
Since then she has gone on to finish her Champion title with Puppy of Group and Puppy in Show wins along the way.
We are delighted with this girl, who is line bred back to our wonderful Ch Braemist Briar Rose.
So looking forward to the future with her.
Pedigree

Parents
GrandParents
GreatGrandParents
SIRE

Ch Braemist Play'n With Fire

Ch Braemist Made 'F The Limelite

N.Z. Ch Amalie Made In Heaven (Imp U.K)
Ch Braemist Briar Rose
N.Z. Ch Clairescotts Hearts on Fire at Braemist (Imp Aust)
Aust Ch Steadwyn Firecaster (ImpSweden)
Aust Ch Cathkin My Little Black Dress

DAM

Ch Braemist Shaded Rose

Ch Abercrombie He's Black Magic
Ch Braemist Take a Chance On Me
Abercrombie Rose of Aberdeen
Ch Braemist Savannah Rose
N.Z. Ch Amalie Made In Heaven (Imp U.K)
Ch Braemist Briar Rose