Presents
N.Z. Ch. Braemist Briar Rose
Sire: NZ CH Koko Gold Rush
Dam: Tarafeild Rose Tyne
28-01-02



Briar at 8 years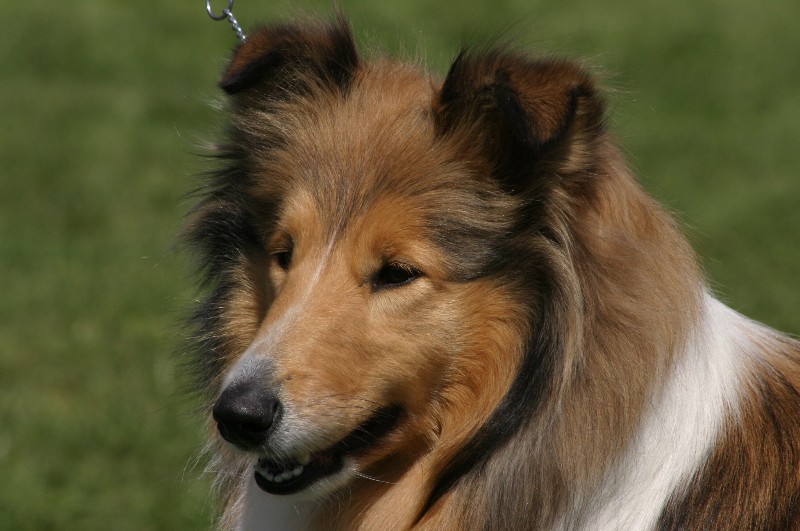 Briar at 2 years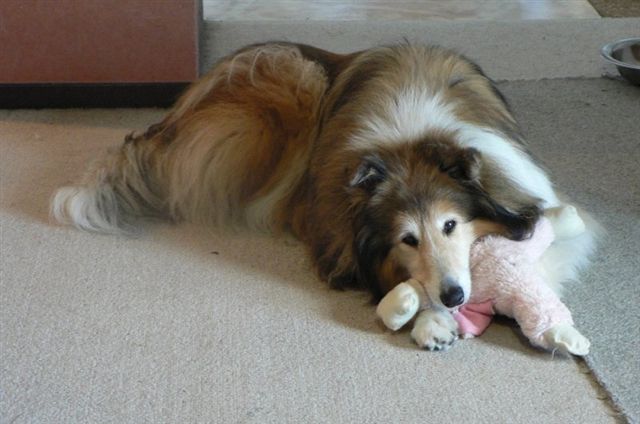 Briar with her favourite toy at 13 years.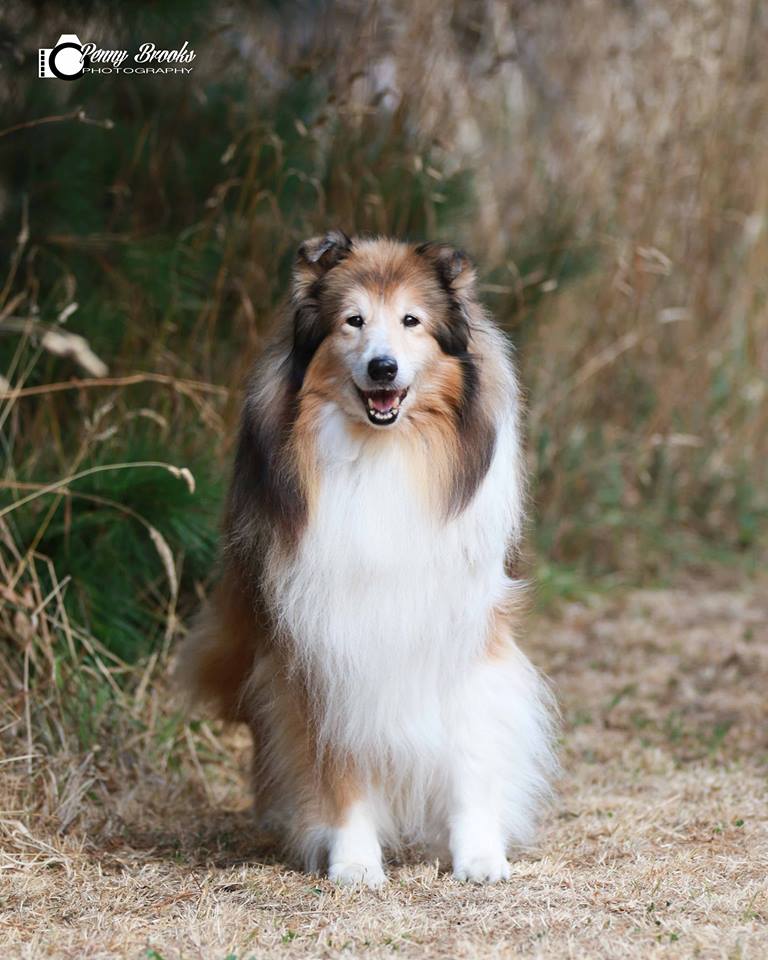 Briar at 14 years.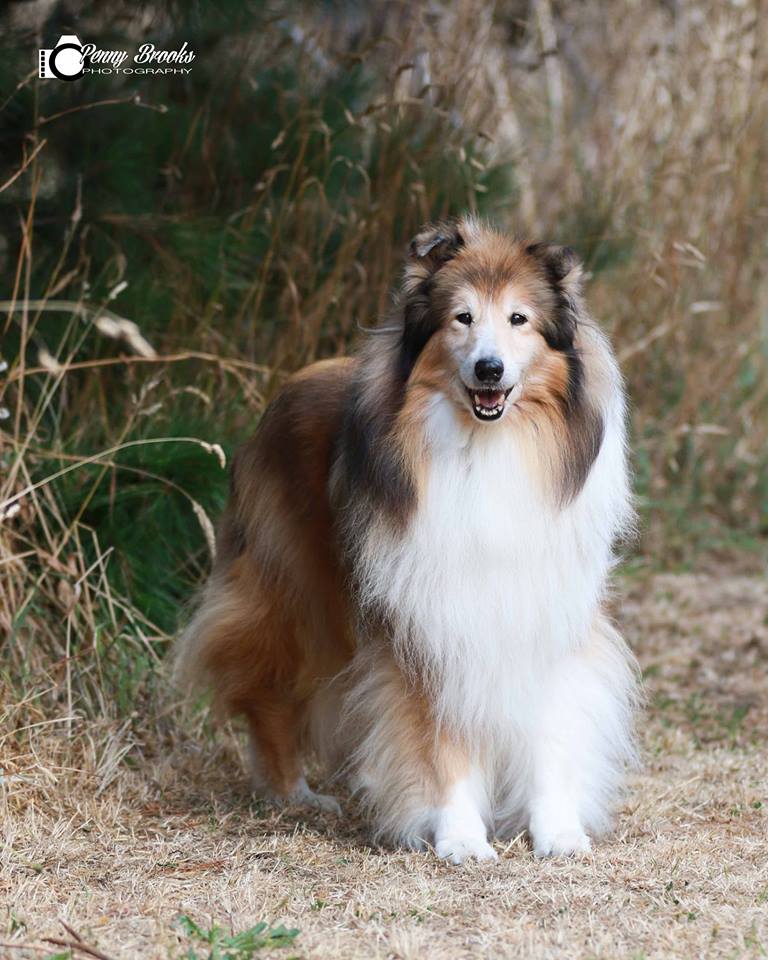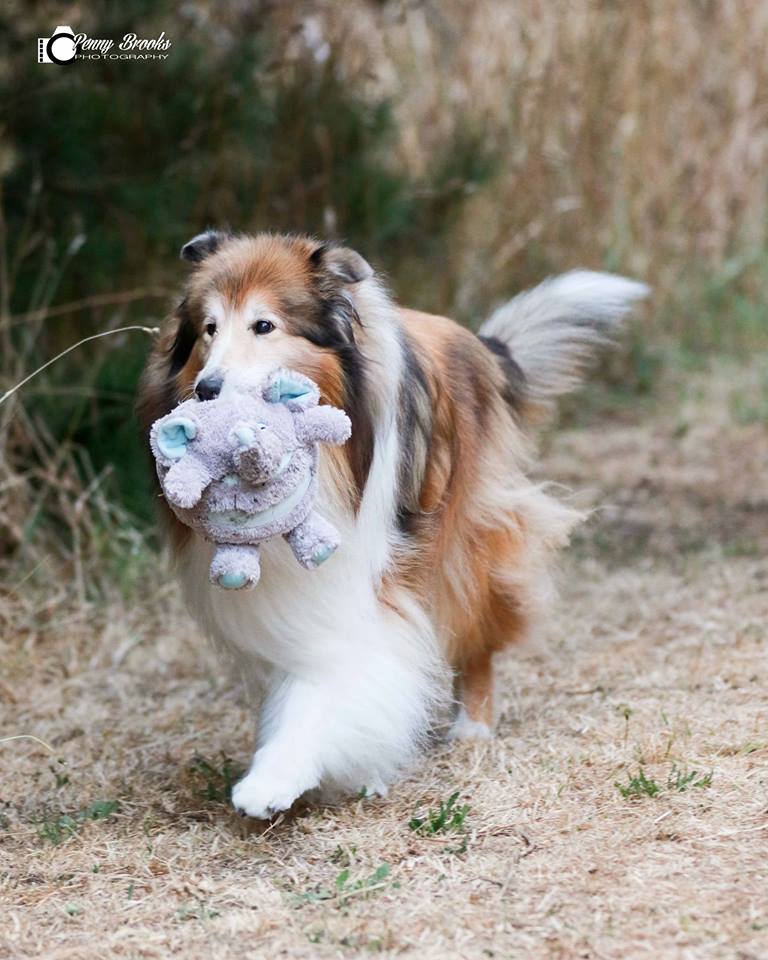 More pic's of Briar enjoying life at 14 years old!
Achievements:
Multi Best In Show Winner at Specialist Shows, Reserve Best In Show All-Breeds, Platinum Certificate (100 C.C.'s) and Collie of The Year for Dominion Collie Club five years running! Plus dozens of Group and In-Show wins. Now in well deserved retirement, she had her last show at 8 years of age winning Best In Show under Breed Specialist Anne Hutchinson (Scotland).
Her children and grandchildren are now proudly flying the flag for us at Braemist.
We are privileged to be owned by this beautiful girl, she has captured our hearts.
Pedigree of " N.Z. Ch. Braemist Briar Rose"

Parents
GrandParents
GreatGrandParents
SIRE

NZ CH Koko Gold Rush

Kinbrace Apollo's Reign

Saheltra Sothisisit(Imp UK)
NZ CH.Lochmore Song N Dance
Kinbrace Laced N Gold
NZ CH. Braemist Reign of Glory
NZ CH.Charfay Chiffon N Lace

DAM

Tarafeild Rose Tyne

NZ CH. Braemist Reign of Glory
NZ CH Jaymlyn Ultimate Issue
NZ CH Jaymlyn Chance of Glory
Tarafeild Cottage Rose
NZ CH. Braemist Classic Issue
Colydor Rose Lee